Acupuncture at Powell Clinic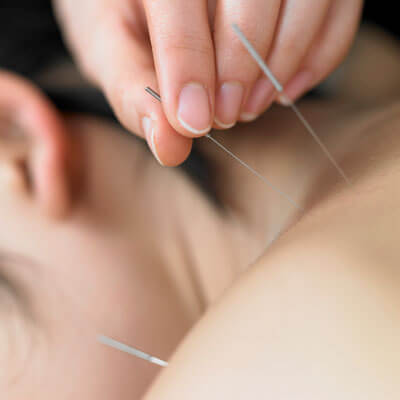 Acupuncture is frequently used to alleviate pain and treat numerous health conditions. It is often used for stress reduction and overall wellness. As an ideal adjunct to chiropractic care, we use acupuncture when we see health problems that seem caused by disruption to energy pathways in your body, called meridians. This centuries-old healing procedure focuses more on the integrity of bodily systems, rather than specific conditions.
What About the Needles?
The most common question we get is about the needles we use. Most people have encountered hypodermic and sewing needles. Both types are gigantic compared to the ones we use. In fact, five of our needles could easily fit inside a hypodermic needle.
Our ultrafine, sterile needles are inserted into special points on the body and allowed to rest in place for 20-30 minutes.
---
Acupuncture Downtown Scottsdale AZ | (480) 990-0664